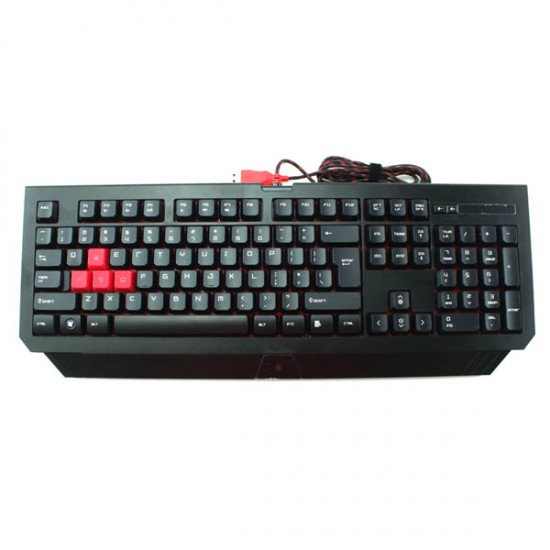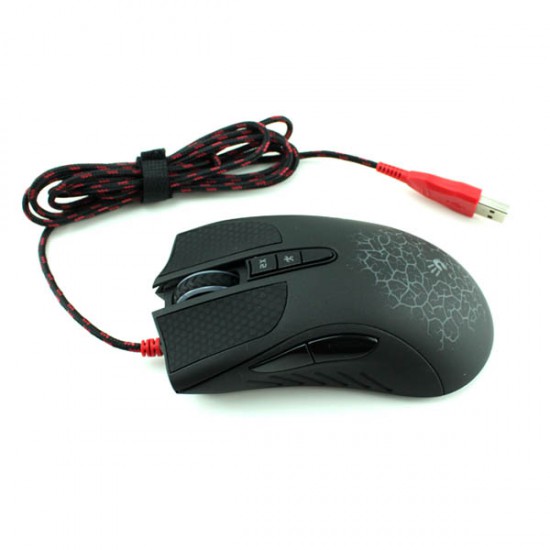 We advise the customer to check the shipment status more frequently, and please be reminded that, in some situation, you may need to collect personally at the respective courier company office. If you do not receive your order within 5 working days, Kindly contact us IMMEDIATELY for further assistance to avoid the parcel return to us. Rest assured that we are glad to assist follow up till the item successfully delivered. What if the order is being Return to Sender? Please check the "Delivery" column at the bottom of the page.
Warranty Terms & Conditions
BLOODY B1500 Gaming Blazing Desktop Combo Set of Mouse & Keyboard
Set keyboard and mouse A4tech Bloody B1500 will be a great support for each player and computer connoisseur. The keyboard offers five levels of adjustable LED Brightness. AUTO/TURBO allows players to have permanently clasped selected key, for example for the shooting. The keyboard is adjusted, where possible, to withstand accidental spills.
The response of the keys is just a 1 ms So you can be sure that you will have an advantage over the competition. Special shape keys in addition prevent accidental pressing. Hardcore players will surely delight specially hardened Space for increased durability, as well as silicone ASDW keys for better control. Equipment closes 7 multimedia keys and ergonomic palm rest.
The mouse is equipped crackle backlight and two side buttons. The response of all the buttons at just 1 ms, giving you an edge over the competition. For a more secure grip mouse has rubberized surface. To optimize a particular user is then used Core 2 Software. For a better glide over the surface are packed with metallic pads.
Armor Boot - X'Glide Pro Metal Mouse Feet
- Lighting the Passion
- 800/1600/2400/3200 CPI Adjustable (By Button)
- Soft Rubber Design for the Mouse L/R Button, Sweat-Slip Resistant, and improves Target Accuracy
- Guaranteed Smooth and Accurate Tracking Anywhere
- Just 1 Click to Fire 2 shots Rapidly - Increasing Target Accuracy
- Just 1 Click to Open Files and Programs Directly
Double Secure Water Resistant Keyboard
- Volumn +/- , Mute, Next/Previous Track, Stop, Play, Pause
- Slant Angle keycap Design Lowers the Probability of Accidental Click AMong the Keys
- 5 Levels of LED Brightness Adjust From 100%, 75%, 50%, 25% and Off
- Double Screws + Double Springs + Balacing Bar Made the Space Bar Stronger and Durable
- "ASDW" Control Keys Adopt Tactile Silicone Materials For Greater Control
- Electronic Sealed + Water Drain Hole Greatly Prolog the Lifetime of Keyboard
Feature
Advantage
-Lighting the Passion -Guaranteed Smooth and Accurate Tracking Anywhere -Soft Rubber Design for the Mouse L/R Button, Sweat-Slip Resistant, and Impvoves Target Accuracy -800/1600/2400/3200 CPI Adjustable (By Button) -Just 1 Click to Fire 2 shots Rapidly - Increasing Target Accuracy
Stock:

In Stock

Reward Points:

220

Model:

B1500

Weight:

1.20kg

Infineo
Price in reward points: 22000