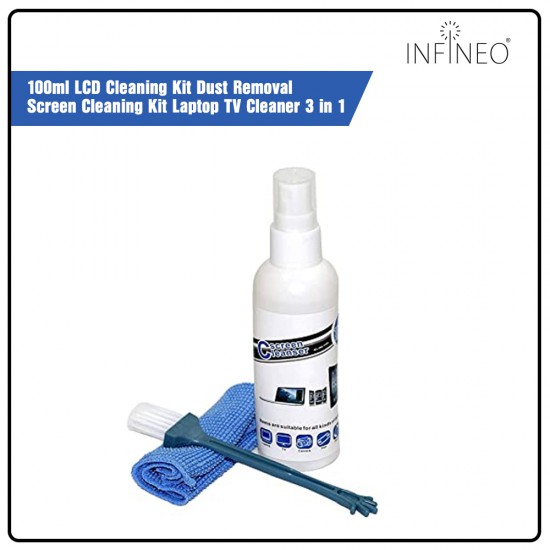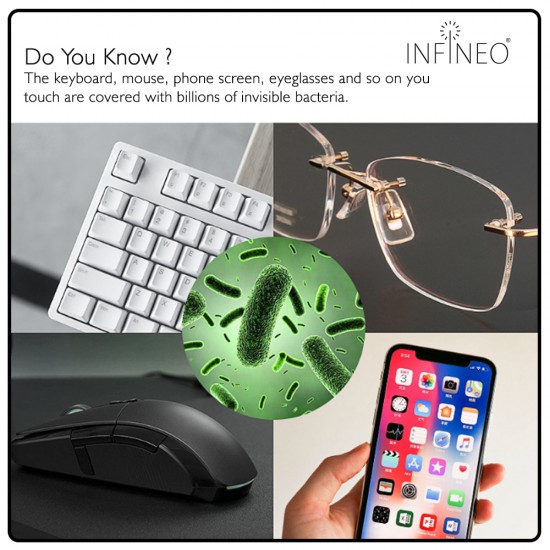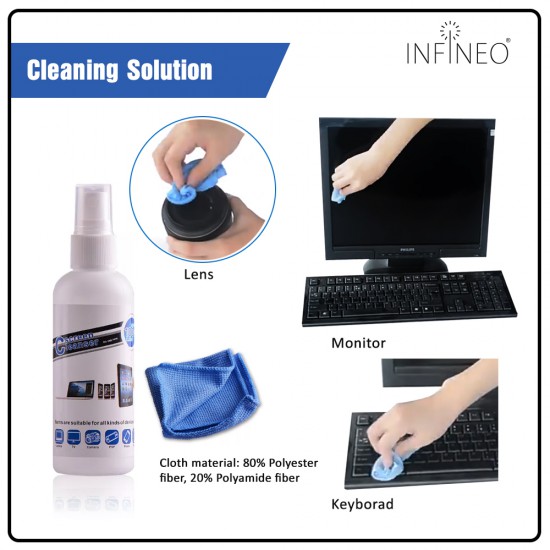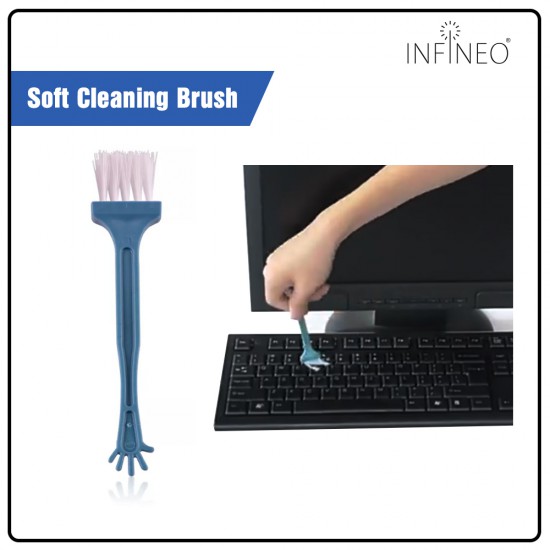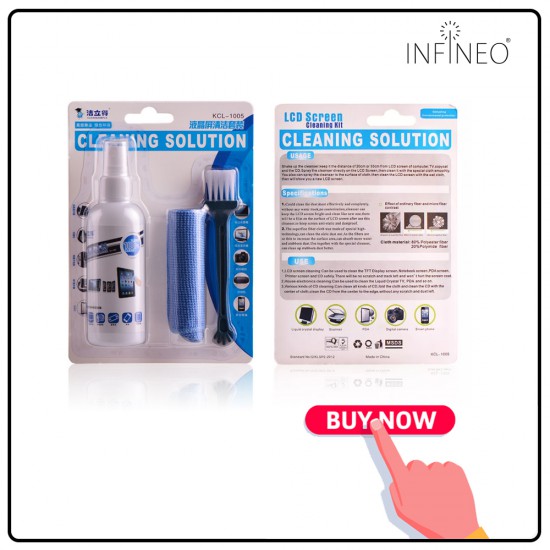 New






We advise the customer to check the shipment status more frequently, and please be reminded that, in some situation, you may need to collect personally at the respective courier company office. If you do not receive your order within 5 working days, Kindly contact us IMMEDIATELY for further assistance to avoid the parcel return to us. Rest assured that we are glad to assist follow up till the item successfully delivered. What if the order is being Return to Sender? Please check the "Delivery" column at the bottom of the page.
Warranty Terms & Conditions
Cleaning Solution 3 in 1
LCD Screen Cleaning Wipes, 100% brand new, high quality
Features
1.100 ML Cleaner:
Not corrosive to the screen, can effectively clean stubborn stains, leaving no traces, safe and reliable.
2.Pearl towel:
The wipe cloth is made of oily ultra-fine fibers. The diameter of ultra-fine fibers is about 0.1-0 .3 UM. It is made of 1/200 ultra-fine fibers made of human hair. It can efficiently and quickly adsorb oil tartar, and the ultra-fine fibers are made of high density. Strong water absorption.
3. Keyboard brush:
Can effectively remove the keyboard gap dust, improve the keyboard life.
Application:
1. liquid crystal screen: Can be used for the TFT liquid crystal display, laptop screen, PDA cleaning, can be used safely, do not hurt the screen coating, do not leave traces of wipe.
2. home appliance cleaning: can be used for LCD TV, backshot TV, plasma TV and other home appliance screen cleaning, gently wipe the screen can be bright and clean.
3.various types of optical disc cleaning: wipe VCD, DVD disc, folding bright clean cloth edge inward, from the center of the optical disc to the edge wipe, no hair and scratches.
100% New & Genuine Products.
Come with Full Standard Package Contents.
Stock:

In Stock

Reward Points:

4

Model:

KCL-1005

Weight:

130.00g

Infineo
Price in reward points: 490